Welcome to Willenson Law, LLC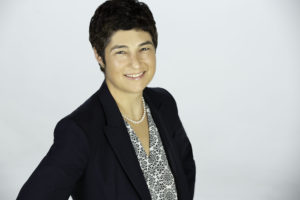 Willenson Law represents plaintiffs in individual and class action discrimination, harassment, wage theft, and civil rights litigation. We use the legal system to seek justice for individuals when their legal rights have been violated.
Marni Willenson has represented employees in class action and individual discrimination and wage theft lawsuits for 25 years. She has been named an Illinois Super Lawyer in employment law each year from 2012-2022.
The firm is currently litigating several significant cases for heroic women paramedics, police officers, and correctional officers.  In November 2017, the firm filed suit on behalf of women employed as correctional officers and health care workers at the Cook County Jail who allege they have been subjected to horrific sexual harassment by male inmates, including indecent exposure, groping, sexually degrading insults and slurs, and threats of sexual violence. Willenson Law is representing 546 women in that lawsuit alongside other prominent civil rights attorneys, including attorneys at two of the nation's leading civil rights law firms, Hughes, Socol, Piers, Resnick & Dym in Chicago, Illinois and Mehri & Skalet in Washington, D.C.
The Cook County Jail sexual harassment lawsuit is one of several high-profile cases Willenson Law has filed for groups of first responder women — paramedics, firefighters, police officers, and sworn sheriff's deputies — battling sex discrimination in their jobs protecting the public. On September 19, 2016, in one of the firm's lawsuits challenging sex discrimination by the Chicago Fire Department, the United States Court of Appeals struck down a physical performance test that unfairly eliminated women from paramedic jobs for more than a decade. The court agreed that the test discriminated against female paramedics and served no legitimate purpose. This is a victory for all women who have been rejected for first responder and other "non-traditional" positions on the basis of invalid tests and gender stereotyping — and for all job applicants seeking fairness in the hiring process. To read the decision of the court of appeals, click here.
Willenson Law will continue litigating cases involving discriminatory employment tests, sexual and racial harassment, and other forms of discrimination. All members of the public benefit when our first responder workforces reflect the diversity of our communities, when hiring processes choose applicants based upon their actual capabilities and not on gender or racial stereotypes, and when workplaces are free from all forms of harassment and discrimination.